The New Domestic Typology

NDT is an investigation into the way that furniture pronounces itself, influences us and informs our uses of it.


NDT started from the observation of a freelance worker in a coffee shop "working", which prompted the question did this new emerging working class "work" at the coffee shop, or for their parent company? For so long office furniture had evolved to fit the human as a sort of machine, the Herman Miller's of the world provided their work chairs to the world and optimized production followed. This draws back to the original point, if the new precarious working class works from a Starbucks, then why does the furniture in a starbucks not present the same careful considerations?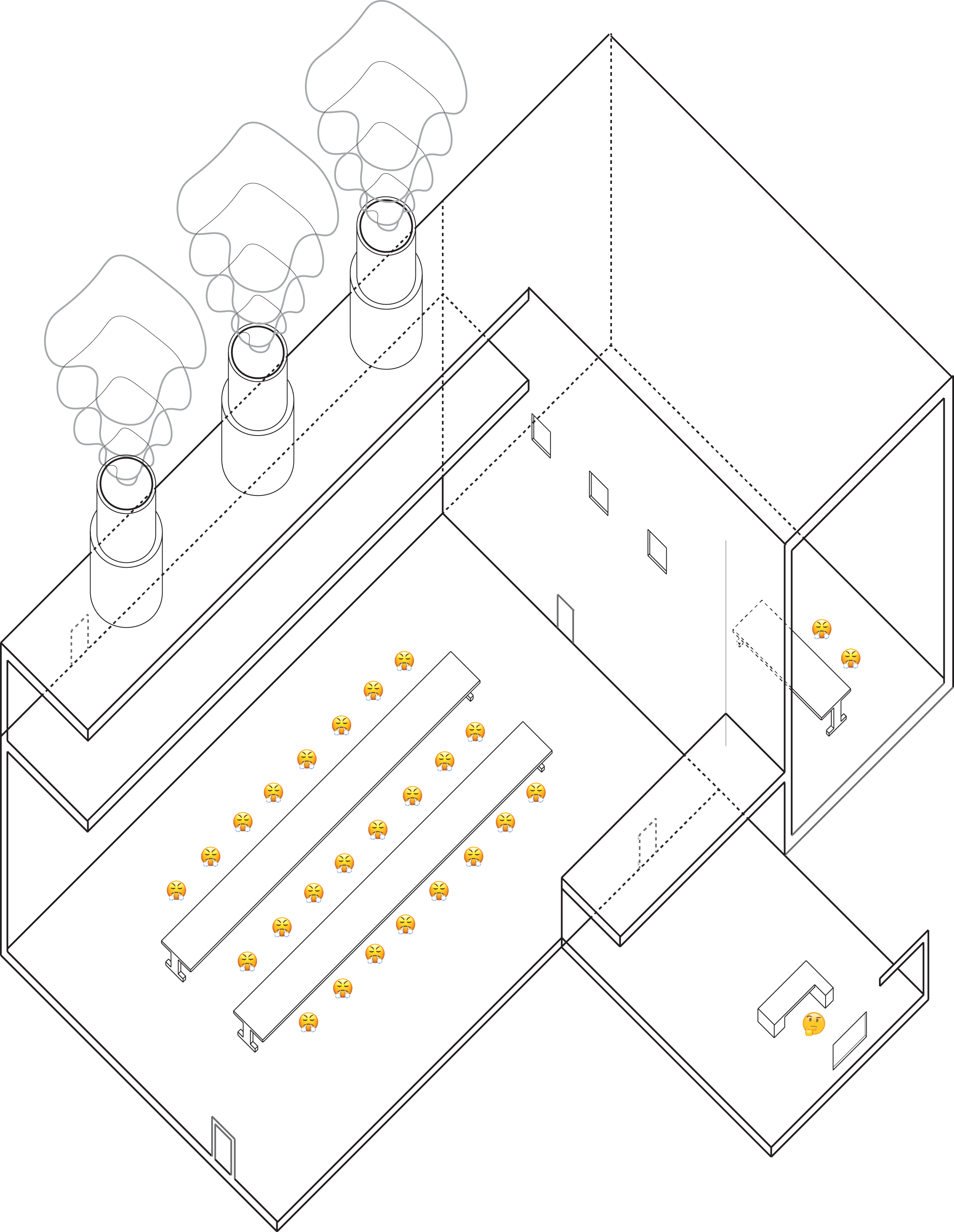 I argue that in a fordist economy work and leisure we're clearly seperated, and in turn the way that furniture pronounced itself was very clear. An Aeron Chair tells you its about work, an Eames chair tells you its about leisure.












In a post-fordist economy this once opaque line is becoming a gradient, pushing in both directions of where work begins, stops and ultimately overlaps with leisure.










Modern offices more and more begin to look like homes, including plants, lounge chairs, soft walls, and some even to go as far as to include ping-pong tables.

If one can visually disrupt this pronounciation, then they can approach the chair with their own intentions, the utility of a chair becomes dependent on our needs and not the other way around.

Each chair here is covered in a combination fabric of black mesh and white spandex. This combination creates a morray effect which disruptes visual cues like depth and scale. The steel frame acts as a weight to pull the spandex over any number of different chairs.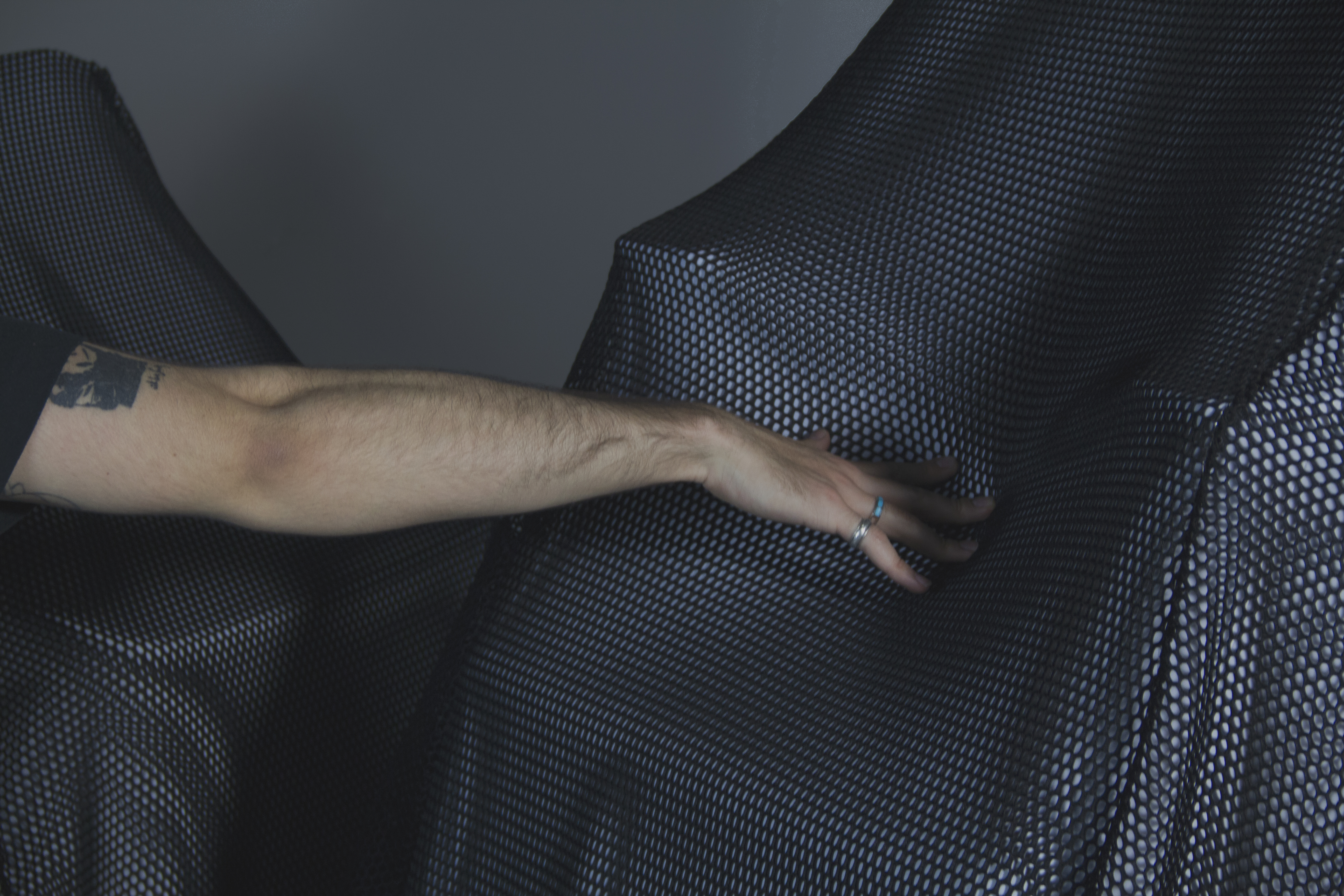 The New Domestic Typology is an ongoing investigation into our relationship to furniture as the space of domesticity, work, labor, and leisure become even more fluid.


on-going research

here